Wanneer:
28 september 2020 @ 09:00 – 29 september 2020 @ 14:00
2020-09-28T09:00:00+02:00
2020-09-29T14:00:00+02:00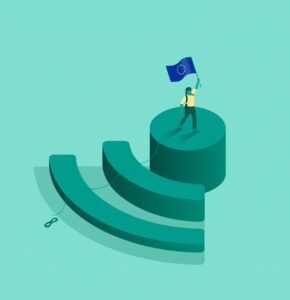 PublicSpaces was well presented at the Next Generation Internet Policy Summit at the 28th and 29th of September 2020.
PublicSpaces coalition partner Marleen Stikker took part in this panel:
Visions for the future Internet: what if?
Monday, September 28th from 10:00 to 10:30
In this series of short lightning talks, we will hear from speakers about possible — and sometimes unexpected — futures for the internet. Join us to share your own thoughts and visions for digital life in 2030.
A second PublicSpaces coalition partner that presented at this conference was Geert-Jan Bogaerts of VPRO and PublicSpaces.
Have I still got news for you? Preserving trust, journalism and the public sphere
Tuesday, September 29th from 13:00 to 14:00
Join us for a thought-provoking conversation about the future of journalism and what Europe can do to avert the continued erosion of public trust in the digital sphere.