Katja Bego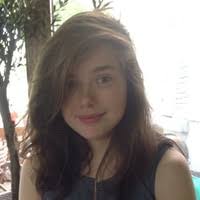 Katja Bego is a principal researcher and data scientist in Nesta's technology futures team. Her work focuses on studying the impact of emerging technologies such as AI on our societies, and how these new innovations can be harnessed for social good and for the benefit of everyone.
Katja leads the European Commission-funded NGI Forward project, tasked with helping shape the strategy and policy agenda of the Next Generation Internet initiative, the EU's ambitious new flagship programme which seeks to build a more democratic, inclusive and resilient future internet by 2025, and previously also led the EU Engineroom project, also under the NGI umbrella.
She regularly comments on topics relating to the future internet in outlets such as Wired, the BBC, Financial Times and The Guardian. Before joining Nesta, Katja worked as a data scientist in the private sector and as a researcher at the MIT Media Lab. She has a degree in economics and political science from Wellesley College in the US. 
Session
Thursday 17:15 – 18:30 Keynote